About The Firm
TREMITI LLC was formed in 2003 to offer employers, businesses and organizations across a wide range of industries the benefit of several years of labor and employment law experience gained in private practice, as an independent consultant and in-house with several major corporations. In addition to labor and employment law, the firm's core areas of practice includes business immigration and occupational health and safety (OSHA)law
TREMITI LLC is prepared to assist its clients with issues as diverse as litigation in state and/or federal courts, administrative hearings and proceedings before federal and state agencies, labor arbitration and work related visas.
An ongoing collaboration with attorneys in other business practice disciplines and with human resources and management consulting professionals allows TREMITI LLC to cost-effectively provide the contemporary employer with the tools necessary to succeed in today's regulated marketplace.
Mission
TREMITI LLC defines its mission as one that:
Strives for the highest quality, service and responsiveness;
Achieves client satisfaction cost-effectively and ethically; and
Collaborates with trusted attorneys in related legal disciplines to benefit the business client.
Attorney Profile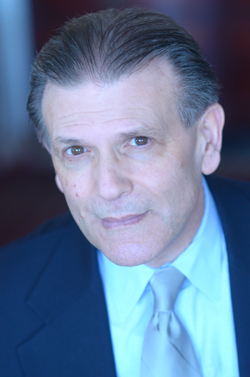 Joseph F. Tremiti is an Attorney and Founding Principal Member of TREMITI LLC, a Manhattan based law firm formed in 2003 that concentrates its practice in the representation of businesses and organizations in the core areas of Employment and Labor Law, Business Immigration and Occupational Safety and Health Law before federal and state agencies, courts and in arbitration. TREMITI LLC works with and represents clients in a wide range of industries.
Mr. Tremiti has been a Labor and Employment Attorney for over 30 years in both private practice and in-house with major corporations based in Minnesota, New Jersey and New York. Immediately prior to forming TREMITI LLC, Mr. Tremiti served as an independent consultant and conducted training programs for employees and managers on such topics as workplace harassment prevention, complaint investigation and corrective action.
Mr. Tremiti is a member of the roster of arbitrators maintained by the Financial Industry Regulatory Authority (FINRA) and a hearing officer for the New York City Mayor's Office of Labor Relations. He has also served as a Receiver for the State Supreme Court of Putnam County, a Small Claims Arbitrator for the Civil Court of the City of New York and as a volunteer counsel for the New York City Small Business Solutions Lower Manhattan Center.
Mr. Tremiti actively participates on committees of the New York City Bar Association and in other professional and business oriented networking activities.
Mr. Tremiti received a B.S. degree from Cornell University's New York State School of Industrial and Labor Relations, a M.S. degree in Industrial Relations from the University of Wisconsin-Madison and his J.D. from the University of Toledo College of Law. He is admitted to practice in New York and Ohio and before the United States Court of Appeals for the Second Circuit, the United States District Court for the Southern and Eastern Districts of New York and the United States Supreme Court.